Tag Archives: videos
Posted on 05. Feb, 2012 by Brandon.
This phenomenal vision will require immense leaps in technology, bandwidth, processing power and a mind-shift in the way we interact with our environment. It's both exciting and frustrating to know what's possible and yet to realize we're not there yet.
From Mashable:
Gorilla Glass manufacturer Corning has unveiled a follow-up YouTube video to its wildly successful "A Day Made of Glass," providing another look into what the future could be like with the growth of glass touchscreen interfaces, from innovative chalkboards and activity tables in classrooms to uses for it in hospitals.

Corning released two versions of "A Day Made of Glass 2″ — one with a narrator and another, abbreviated version without commentary — the video follows the life of young Amy and her family as they go through their day using various products made of glass. Amy does classwork on a glass tablet, controls the temperature of the car from the backseat and even attends a field trip at the Redwood Forrest with an interactive signage that brings learning to life. Her teacher also works with students on interactive touchscreen activity tables. Corning expects these activity tables to be rolled out in the near future.
Posted on 03. Feb, 2012 by Brandon.

Dropbox is currently offering 5GB of free space for beta testers to test their new camera upload feature.
I tried it this morning at home and am letting it run all day and
confirm that it's working properly. For every 500mb of pics / videos
uploaded, you'll get 500mb free up to 5GB. Not a bad deal if you're a Dropbox user.
Here's the link – not sure how long it'll be available.
Posted on 18. Sep, 2010 by Brandon.
The extent of human creativity never ceases to amaze me. Found via freshome.com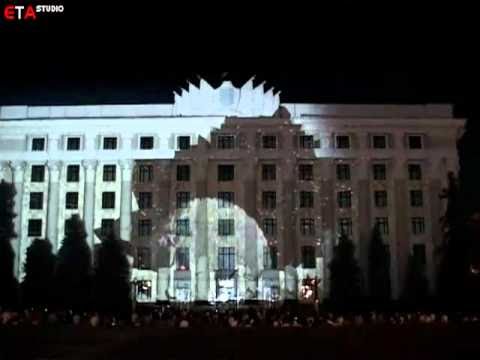 Posted on 26. Sep, 2009 by Brandon.
I managed to take some video clips of the Manila flooding as a result of the tropical storm, Ondoy. These videos were taken in Makati, Manila near Jupiter and Makati Ave. I used my Canon 5D2 to take the videos, but had to reduce the quality from 1080p to YouTube resolution.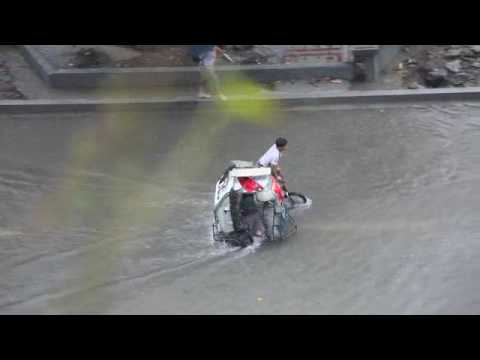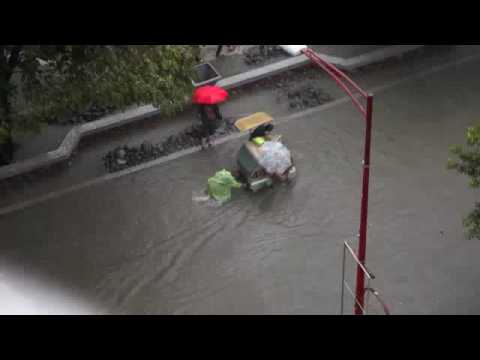 This last video was filmed by another Twitter contact elsewhere in Manila.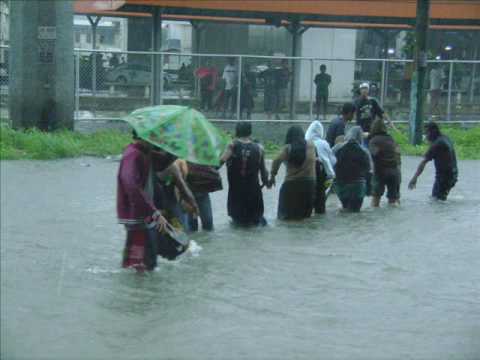 As I was posting this, a large power transformer or power line just blew up 1/4 of a mile away, with a flash as bright as lightening.
Funny, I thought I had left my days of flooding behind!
Posted on 27. May, 2009 by Brandon.
This just came in from Dpreview.com – very exciting news.
"Canon has announced a firmware update for its EOS 5D Mark II digital SLR enabling manual exposure when shooting videos. With the updated version, users will be able to manually adjust the shutter speed, aperture and ISO settings in the video mode. The new firmware will be available for download on 2 June 2009 from Canon's website.
Allowing EOS 5D Mark II owners to achieve even more stunning video results with the camera, the firmware update will include the following manual controls when shooting video:
Full aperture selection
ISO speed: Auto, 100 – 6400 and H1
Shutter speed: 1/30th – 1/4000th second
The EOS 5D Mark II integrates full HD movie capability into a high-end 21.1 Megapixel camera; opening a multitude of new possibilities for photojournalists and news photographers.   Since its launch the camera has proved its appeal to professionals working in diverse fields, from studio and wedding to nature and travel.  Now, following customer feedback, Canon has improved functionality for professional video users, further unleashing the potential of the EOS 5D Mark II for cinematographers and photographers alike."
Posted on 16. Apr, 2007 by Brandon.
I'm sorry for being so sporadic with posting lately. This time of the year, my workload triples for about two months. Any time spent blogging is guilt ridden with, "damn I should be doing ____ instead." Since I can't crank out any decent photos or writing at the moment, I'll leave you with a few random bits.
This is awesome – a homemade wi-fi signal booster. One problem with the new MacBook Pro is the Airport signal strength; it's actually less able to pick up signals than Novita's MacBook. Bummer huh? I believe it's related to the aluminum casing vs the MacBook's plastic. (less, umm, penetration?). I definitely will give this a try.
Been really getting into Adobe Lightroom. I think it's got the potential to bring back more of the fun of photo editing. Many tools are actually much easier and quicker to use than Photoshop. I have Aperture installed on my Mac as well but have yet to put it through the paces. Here are a few Lightroom tutorials for those of you interested:
Rawworkflow.com
Inside Lightroom
Lightroom Journal
Lightroom Extra
Lightroom Killer Tips
I've been finally getting some of my dozen or so mini-DV tapes onto my hard drive but it's sooo time consuming (and eats up space like crazy). If anyone's keen on learning more about getting your home videos onto your hard drive: ask metafilter has some decent advice.
As you may have read, my sister is coming to stay for a month! I haven't seen her in three years, so I'm pretty happy. Unfortunately, I don't have much time to take her around except for weekends. Any ideas for day trips / weekend getaways / Jakarta jaunts?
I'll be selling prints of my photography at the Jakarta Highland Games 2007 – more news to come. You think thousands of drunkards are a good market for me?
Ok, back to work once again. Guilt has settled in like the thick pollution outside my window.