Posted on 13. Apr, 2013 by Brandon.
A Lion Air plane just made a water landing after missing the runway in Bali, Indonesia. [Jakarta Globe]
I used to fly Lion Air and Adam Air but never again. These type of incidents are simply far too common and is why nearly all Indonesian airlines are banned from Europe. When in Indonesia I choose to fly Air Asia now back and forth to Bali and Jakarta. At this point, I don't believe Air Asia Indonesia has had any incidents.
I'm very happy to hear that it appears that no casualties have occurred with today's crash.
News reports have stated that:
"The aircraft was from Bandung, West Java, and about to land in Bali Ngurah Rai Airport but it probably failed to reach the runway and fell into the sea," said Lion Air spokesman Edward Sirait.

"There was no sign at all it would fall but then suddenly it dropped into the water," passenger Tantri Widiastuti, 60, told Metro TV. "I saw holes in the floor of the plane … we were evacuated quickly."
Posted on 09. Apr, 2013 by Brandon.
I just returned from 10 fantastic days in Shanghai, China. The primary purpose of the visit was for an educational conference, but I decided to stay another few days thereafter to photograph as much of Shanghai as I could. I ended up basically walking for 12-14 hours a day with 30lbs of gear strapped to my back. Way to travel light!?
A few locations I managed to get to: Suzhou, Pudong, French Concession, the Bund, Nanjing Rd, Xintiandi, People's Square, and the rest maybe you guys can recognize.
I took around 40GB worth of photos with my Canon 6D and Fuji X-E1. Love those cameras! I'll be posting photos from the trip in upcoming posts. I really wish I had another week to cover even more of the city, as I found that the more I explored, the more I wanted to see. I definitely need to return again in the near future. More to come soon.
More frequent photo updates may be seen via my other accounts:
Smugmug (for purchasing prints)
Posted on 05. Mar, 2013 by Brandon.
My beautiful wife in Koh Samed, Thailand.
Canon 5D Mk II | Canon EF 135mm f/2.0 L USM
Posted on 16. Jan, 2013 by Brandon.
Mumbai, India
"The hotel has hosted notable guests such as The Beatles, Jacqueline Kennedy Onassis, Bill Clinton, Jacques Chirac, The King & Queen of Norway, The Duke & Duchess of Kent, The Duke of Edinburgh, The Prince of Wales, Roger Moore, Joan Collins, Mick Jagger, Angelina Jolie, Brad Pitt, Deep Purple, Michael Palin, Hillary Clinton, Barack Obama, Michelle Obama, and Oprah Winfrey, as well as professional cricket teams on tour." (Wikipedia)
Posted on 09. Jan, 2013 by Brandon.
Fujifilm X-E1
After observing the progress and continual advancement of "mirrorless" cameras (also referred to as "compact camera systems"), I finally jumped in with the Fujifilm X-E1 and the 18-55 f/2.8-4 zoom
. This fantastic camera sports a DSLR sized 16 MP APS-C sensor, interchangeable lenses, fantastic high-iso results and the excellent image quality that Fuji is known for.
It's not without its quirks, of course, but neither is any camera. Autofocus speed seems to be the biggest complaint, but such was also the case with my Canon 5D Mk II. It's certainly acceptable for my personal use, and I was fully aware of this potential drawback from the beginning (and it's not nearly as big of a deal as I thought it'd be). The pros definitely outweigh the cons in my own opinion. I also heavily considered the Olympus OM-D E-M5 and the Sony NEX-7. However, in the end I chose the Fuji for reasons I can explain in more detail in another post, but one major factor is the excellent prime lenses that Fuji has planned.
At any rate, the image quality of the X-E1, again in my own opinion, simply trumps any downsides at this point and time. This is a newly developed sensor unlike other cameras. I'll save the technicalities of this design for the experts. A much more in-depth explanation is available on DPReview.com.
Sample Images From the Fuji X-E1
Whenever I (obsessively) research new camera equipment, one thing that helps the most is to find sample images or links to full sized images taken with the particular equipment I'm searching for. With that in mind, I decided to do a couple of quick walk-arounds with the Fuji X-E1 in order to give back to the communities which have provided me with countless hours of assistance and advice. Please make note of the fact that these are very basic shots lacking in any sort of creative drive, handheld and captured in haste. I was simply walking the dog and trying to capture a few quick shots to share. Most of these are full-sized jpegs and if you click through, can be downloaded as you please. If you end up utilizing these in some capacity, I'd appreciate credit given.
Most of the following images are taken directly from the jpegs without any editing. However, a couple were cropped and obviously the black and white was edited. I used a combination of a trial of Phase One's Capture One software, Adobe Lightroom and Photoshop CS6. All were taken in the Fort Bonifacio region of Manila, Philippines.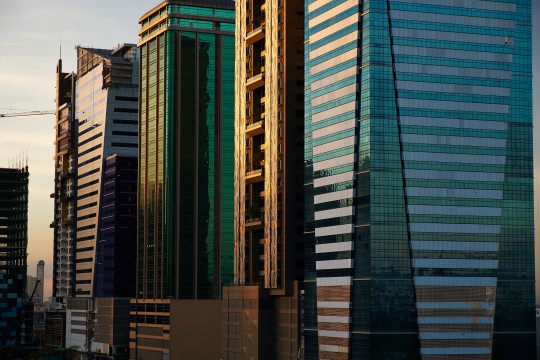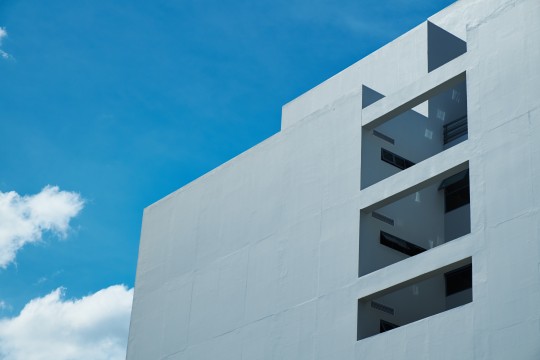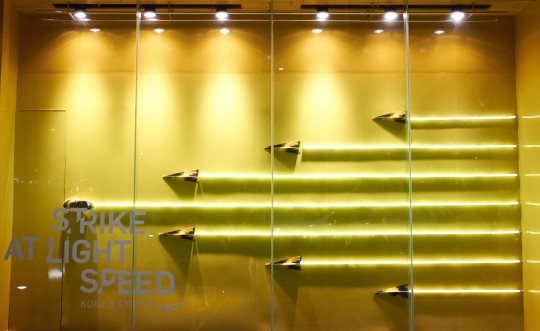 High ISO Comparison
To give you a rough idea of the potential of this new sensor technology, let's take a look at some shots from DPReview's camera comparison tool. I've referenced the Fuji X-Pro1 in this case, but since it uses the exact same sensor, the results are essentially identical. I've chosen to compare the Fuji to some heavy-hitters such as the Leica M9, Nikon D800E and the Canon 5D Mark II. I believe the resulting images from these RAW images speak for themselves.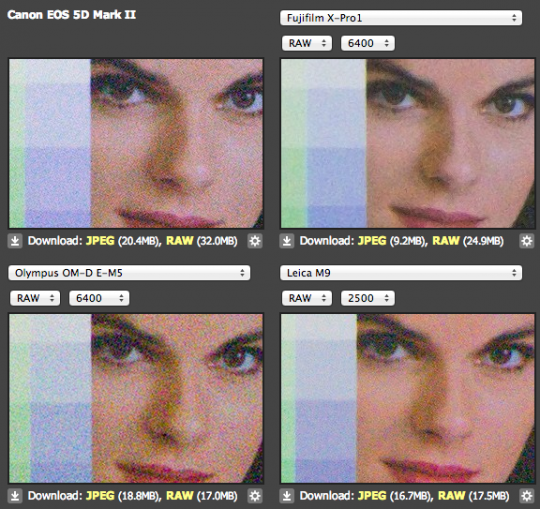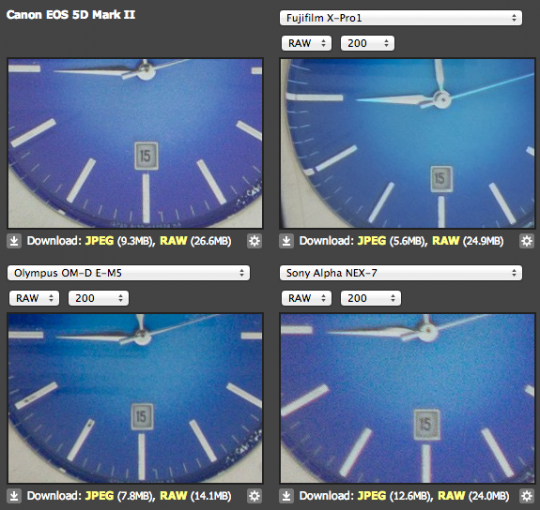 The newly announced Fuji X100s may have an improved autofocus system that could trickle down to future versions of the X-E1 (and hopefully some aspects may be improved with firmware updates). However, my belief is that you can only compare and obsess over the details and specs for so long before you should simply choose a camera that speaks to you and allows you to capture the images that define your vision and creativity. You'll never find the perfect camera if you are always waiting for the next upgrade. With the advent of digital cameras, technology simply changes too quickly to ever stay on the cutting edge for long. (cries my Canon 5D2)
If these images prove helpful, I'll further define my experience with the camera and the subsequent lenses that I'll pick up in the future. (23mm is next). In the meantime, I've also purchased an adapter to use Canon EF lenses on the Fuji X-E1. I've already tested it with the 85mm f/1.8 and will shortly try out the 35 f/1.4L and the 135 f/2L (my two fav lenses for full frame) and will post images with these lenses soon.
Cheers from Manila
Posted on 07. Jan, 2013 by Brandon.
The entrance to the main temple in Angkor Wat, Siem Reap, Cambodia
Posted on 04. Jan, 2013 by Brandon.
Posted on 30. Dec, 2012 by Brandon.