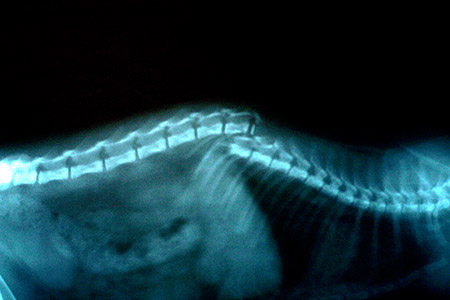 It was a sad, sad day.
Today I had to put my cat to sleep, and she was just a kitten.
About two months ago, as I was walking out of work I saw a kitten near our security guard's desk. I'm a sucker for little animals, so I took the street kitten home. I've been watching her grow for the past 8 weeks into a ball of fur and energy. She's been getting adventurous lately, playing in front of our house in the park across the street.
This morning my maid was working in the yard when she heard the cat growling and screeching. A moment later a Chinese woman was yelling at her dog, and my maid knew something was wrong. The woman's dog had severely bitten my cat. Instead of looking after the cat, my maid chased after the woman asking her to please speak with me when I got home. The woman claimed the dog wasn't hers, and went on her way. My maid has seen her walk the dog numerous times, so she's blatently lying. I truly don't understand people like that.
When I got home, the cat was lying in a basket with very little energy to raise her head. I noticed there wasn't much blood, and her wounds didn't appear too serious. I considered leaving her to rest without taking her to the vet. An hour later I knew something was seriously wrong. We took her to the vet, and as they were feeling her small body, they said it felt as if the kitten's backbone was broken. An x-ray later sank my heart into my stomach. The poor little thing's spine was snapped – severing all of her vital functions below her shoulders. The doctor said we had no choice but to put her to sleep.
At 4pm, the 12 week old kitten went to sleep, never to wake again.